Are you in the market for a new home contractor? Whether you're renovating your current home or building a new one, it's important to find the right contractor for the job. But how do you go about finding one that's right for you? Here are some tips on how to hire a home contractor.
1. Do Your Research
When you're looking to hire a home contractor, it's important to do your research and choose someone who is reputable and has a good track record.
There are a few ways to go about this.
First, you can ask friends or family members for recommendations. If you don't have any personal recommendations, you can also look for online reviews or check with your local Better Business Bureau.
A great way to narrow down your choices is to read online reviews from past customers. Home repair websites are a valuable resource for finding honest feedback about local contractors. You can also check online review sites like Angie's List and HomeAdvisor to see what other homeowners have said about contractors in your area.
All of these methods will help you get a sense of what others have experienced with a particular contractor, and whether or not they would recommend them. By taking the time to do your research, you can help ensure that you choose the best possible contractor for your needs.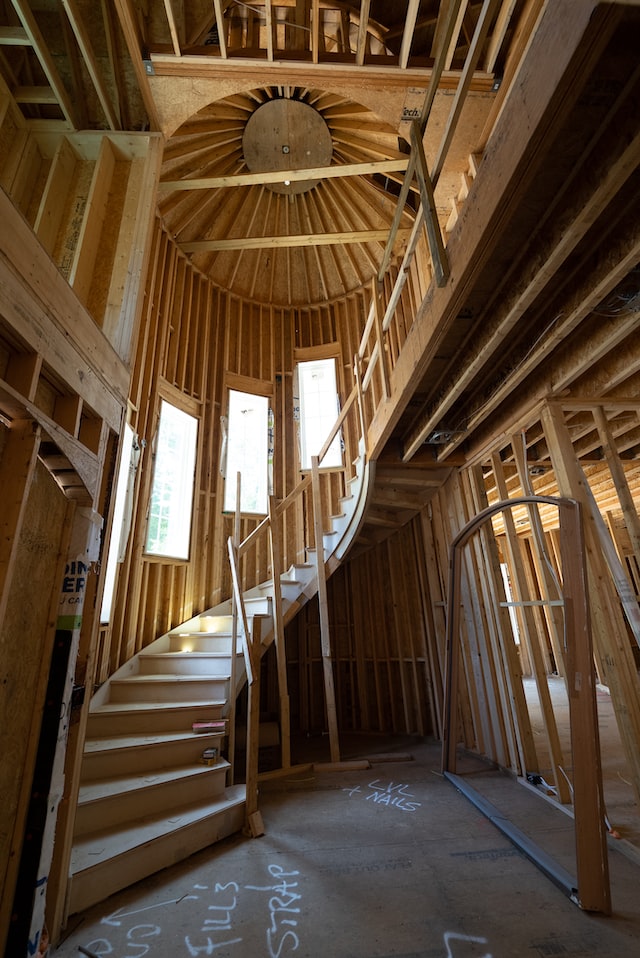 2. Get Multiple Estimates
When you're ready to start a home improvement project, one of the first things you'll need to do is find a contractor. This can be a daunting task, but with a little research, it doesn't have to be.
Once you've compiled a list of potential contractors, the next step is to get estimates. It's important to get an estimate in writing so that there is no confusion later on. Be sure to ask about the cost of materials, labor, and any other associated fees.
Before you meet with contractors, take some time to think about exactly what you want done. The more specific you can be, the more accurate their estimates will be.
It's important to have a realistic idea of how much you're willing to spend on a home improvement project before you start meeting with contractors. Otherwise, you may end up being taken advantage of.
Once you've decided on a contractor, make sure to get a written contract that outlines the scope of work and pricing information before any work begins. This will protect you in case anything goes wrong during the project.
You should also ask if the contractor is licensed and insured. Once you've gathered all of this information, you'll be able to make an informed decision about which contractor is right for you.
3. Ask for References
You've finally found the perfect contractor for your home improvement project. They're reasonably priced and their portfolio is impressive. There's just one more thing you need to do before you sign on the dotted line: ask for references. A good contractor should have a list of past clients who are happy to vouch for their quality of work and professionalism.
If a contractor is hesitant to provide references, that's a red flag. You might also want to ask around your neighbourhood to see if anyone has used the contractor before.
Once you've gathered a few references, give them a call and ask about their experience working with the contractor. With a little due diligence, you can be confident that you're making the best decision for your home improvement needs.
4. Make Sure They're Licensed and Insured
As with any home improvement project, it is important to do your research before hiring a contractor. One important factor to consider is whether or not the contractor is licensed and insured. This will protect you in case anything goes wrong during the course of the project.
To find out if a contractor is licensed, you can contact your state's licensing board. To verify insurance, you will need to ask for a certificate of insurance from the contractor. Once you have this information, you can be sure that you are protected in case of any accidents or unforeseen problems.
5. Read the Contract Carefully
When you hire a home contractor, you are putting your trust in that individual or company to do a job well. In order to protect yourself and your interests, it is important to have a contract in place that spells out the terms of the agreement.
before you sign on the dotted line, it is wise to have an attorney review the contract. An attorney can help to ensure that the contract is fair and balanced, and that all of your rights and interests are protected. In addition, an attorney can offer advice on how to proceed if there are any disputes down the road. While it may take a bit of time and effort to find and hire an attorney, it is worth it in the long run to have peace of mind knowing that your interests are being protected.
Once you have signed a contract, you are legally bound by its terms and conditions. So, if there is anything in the contract that you are not comfortable with or do not understand, be sure to ask for clarification before putting your signature on the dotted line. Taking the time to fully understand a contract may seem like an unnecessary hassle, but it can save you a lot of trouble down the road.
6. Stay Involved During the Project
When you're embarking on a construction project, it's important to stay involved and maintain communication with your contractor. This helps to ensure that the project is proceeding as planned, and allows you to address any potential issues before they become major problems. By keeping lines of communication open, you can avoid misunderstandings and potential conflicts down the road.
If you're hiring a home contractor to work on a project, it's important to be aware that things can sometimes go wrong. Maybe the work isn't coming along as quickly as you'd like, or perhaps the quality isn't up to your standards. Whatever the case may be, it's important to bring these issues to the contractor's attention as soon as possible. Otherwise, the problem will likely only get worse. By speaking up, you give the contractor a chance to fix the problem before it becomes too big to ignore.
Additionally, many contractors are happy to make things right if they know that there's an issue. So don't be afraid to speak up if something isn't going right with your project – it could save you a lot of time and hassle in the long run.
Furthermore, staying involved in the project will give you a better sense of its progress and allow you to provide input on key decisions. So don't be afraid to check in with your contractor regularly – it's one of the best ways to ensure a successful outcome.
7. Inspect the Work Upon Completion
Once the project is completed, it's important to take a close look at the work that was done. This will help you ensure that you're satisfied with the results and that there are no hidden issues that need to be addressed.
When you're hiring a home contractor, it's important to make sure that they do high quality work that will last. Here are a few things to look for when inspecting their work:
Make sure the lines are level and the cuts are straight. This is especially important for things like tilework or trim.
Check for any gaps or spaces between pieces of material. These could indicate poor craftsmanship or an incorrect measurement.
Make sure that all of the nails or screws are flush with the surface and the heads are countersunk. This will help to prevent any sharp edges from poking through.
If there is any painted finishes, check for any drips, runs, or streaks. These imperfections can be difficult to fix later on.
Inspect any electrical work to make sure that all of the connections are secure and there are no exposed wires.
By taking the time to inspect the work of your home contractor, you can be sure that you're getting high quality results that will last.
Inspecting the work also gives you a chance to identify any potential problems that could arise in the future so that you can plan accordingly. If everything looks good, then you can make the final payment with confidence knowing that the job was done right.