Administering Windows 2003 – MCSE 70-290
Setting Up an Active Directory Domain (Continued)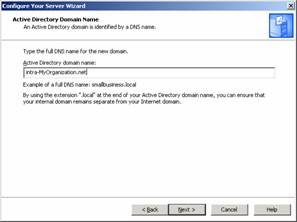 Enter your Active Directory domain name. Click Next.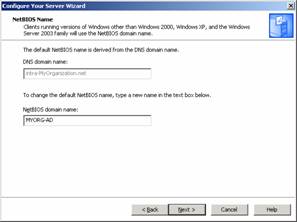 Enter a NetBIOS domain name. This is used primarily by pre-Windows 2000 clients to access the network.
If you would like your DNS queries forwarded to different DNS servers, enter the IP address here. If your DNS server does not have an entry for a domain name, it will forward the query to an external DNS server if you choose this option. This is commonly used to forward Internet DNS queries outside the enterprise.
The wizard provides you a summary of the selections you made. Click Next to continue.
The wizard prompts you that during the process it will restart your computer. Click OK and the installation process begins.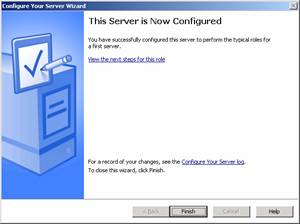 When the process is complete, you will see the final window of the wizard.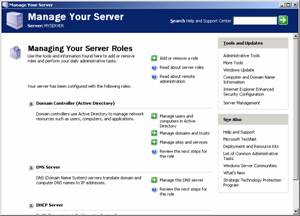 When you open the Manage Your Server utility, you will notice it has changed to reflect the new roles you added to the server.