Windows XP 70-270 Free Certification Tutorial
Manage and troubleshoot access to and synchronization of offline files.
Offline files is a feature designed to allow you to cache files from a server and work with them offline.
Configuring Offline Files Options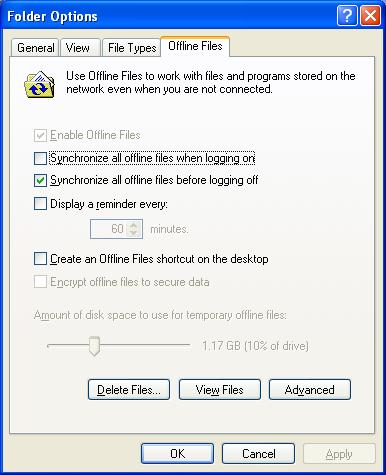 Folder Options (Open My Computer, select the Tools menu) contains the settings for Offline Files. You may need to turn it on by checking the Enable Offline Files checkbox before setting up a folder or drive for synchronization.
You can control the settings for Offline Files using this dialog box.
Setup a Drive or Folder for Offline Synchronization
1.Navigate to the folder or drive you want to synchronize offline and right-click on it.
2.Select Make Available Offline.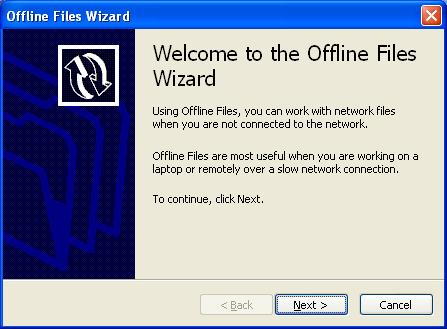 3.Click Next.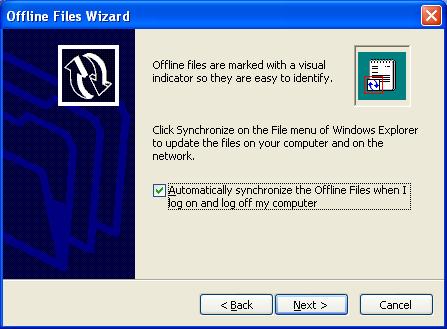 4.Select Automatically synchronize the Offline Files when I log on and log off my computer. Click Next.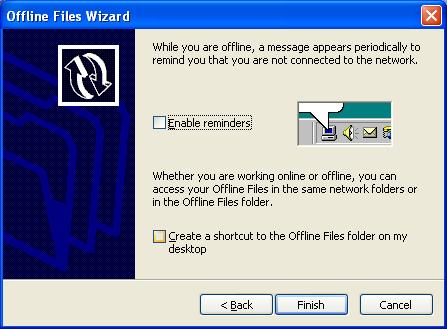 5.Change any options you want and click Finish.
6.Windows will synchronize the files.
7.You will see the drive icon has change to one with a synchronization icon.
Notes About Using Offline Files
·Certain database files are not synchronized using offline files including: *.slm; *.mdb; *.ldb; *.mdw; *.mde; *.pst; *.db
·Offline Files does not work with Fast User Switching. Fast User Switching must be turned off before using Offline Files. If you've joined a domain, Fast User Switching is automatically turned off.
·Users have the same security permissions with the locally cached files as they do with the network versions.