Windows XP 70-270 Free Certification Tutorial
Manage printers and print jobs.
Printers are controlled by the Print Spooler service. If the Print Spooler is stuck, you can restart it using the Services administrative tool.
When you open Printers and Faxes and open a particular printer queue, you can see all of the documents waiting to print. As you see in the screenshot above, we have four documents waiting to print with the first one errored out. There are several things you can do if you select the first document in the queue:
Pause: you can temporarily pause a document during printing.
Resume: used to resume a document after a printer error. This starts the document where it left off in printing.
Restart: restart a document printing at the first page.
Cancel: completely cancel the document and remove it from the queue.
These actions allow you to control the printer queue and the documents in it.
Control access to printers by using permissions.
Since we decided to share our local printer, we can set permissions on it to control who can print and when they can print. We could also do this with a standard local printer to control who can print to it with local accounts.
Right-click on the printer and select Properties.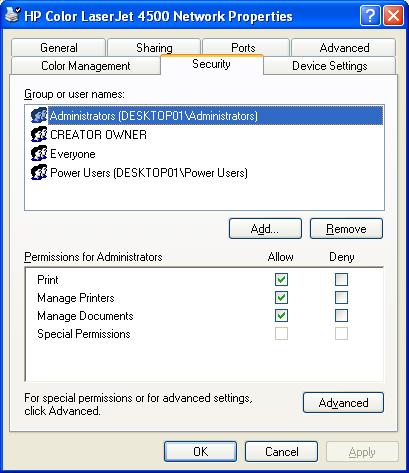 Click on the Security tab. Here we can control users and groups that have access to the printer and what they can do – Print, Manage the Printer, Manage Documents, or Special Permissions.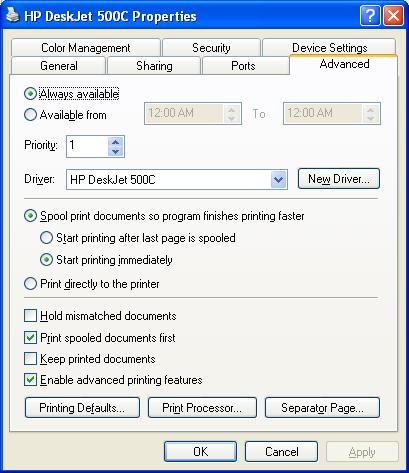 If you click on the Advanced tab, you can set times the printer is available to control printing. For example, you might set it to print only during business hours so you can have a little control over who is using your printer.
You can also create a separator page to have automatically printed between documents. Click Separator Page and navigate to find a template for a separator page.
Connect to an Internet printer.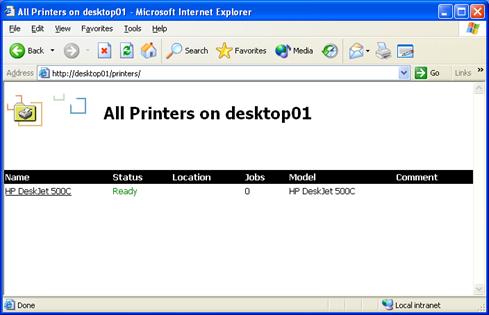 Internet Printing is a feature designed to allow you to connect to a printer over the Internet or a network. Simply browse to a Windows XP machine with printers shared at http://machinename/printers.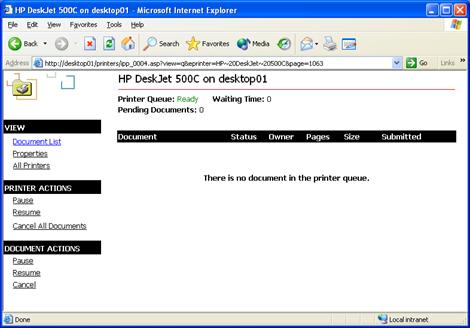 Click on the printer name and you will see a management page for the printer.