Windows XP 70-270 Free Certification Tutorial
Joining a Domain
Most Windows XP Professional installations are going to be part of a Windows-server based domain, with a majority of those a part of an Active Directory domain. In this section, we will look at the process of joining a domain.
In our setup, we have a test domain setup called Thatnetwork. We will join this domain and use it for future examples of how Windows XP Professional interacts with an Active Directory domain.
How to Join a Computer to an Active Directory Domain
1.Login to the Windows XP Professional computer with administrative rights.
2.Click Start and right-click My Computer and select Properties.
3.Click the Computer Name tab.
4.Click Change.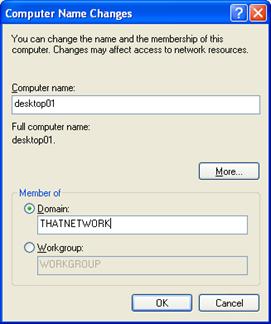 5.Click the Domain radio button and enter the domain name. Ensure the computer is connected to the network. Click OK.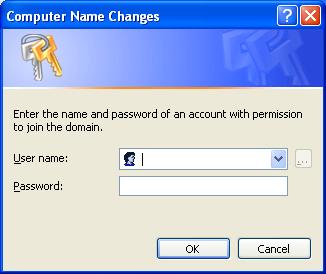 6.Enter a user name and password which as rights to join the domain. Click OK.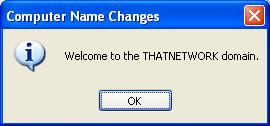 7.You have successfully joined the domain!
8.Click OK at the dialog box informing you to reboot the computer. Click OK to close the Computer Name dialog box. Click Yes to reboot your computer.