Administering Windows 2003 – MCSE 70-290
Managing Remote Desktop Connections
Microsoft provides a Remote Desktops administration tool to manage sessions. You can connect and disconnect users. In addition, you can use the utility to terminate processes or send messages to users.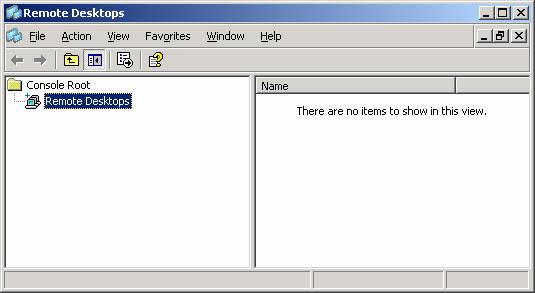 Open Administrative Tools and choose Remote Desktops to open the Remote Desktops administration utility.
With only two Remote Desktop sessions permitted with Remote Desktop for Administration, you may come to a situation where an administrator does not log off and leaves his session open preventing others from connection. This tools allows you to disconnect or log off the open session allowing for someone different to connect.