Administering Windows 2003 – MCSE 70-290
Administrative Tools (Continued)
Event Viewer

Event Viewer is a log viewer for Windows Server 2003. It is used to view your three common log files: Application, Security, System. You can also change the settings of the log files here.
Licensing
The Licensing service must be started for you to open the Licensing console. The Licensing console is useful if you license your server on a per user basis versus a per server basis. You can manage your server and client licenses through this console.
Local Security Policy

Local Security Policy are the settings which control most of the security functionality on the server. You can change settings here which affect how users login, what functions certain classes of users can perform, and auditing policies.
Manage Your Server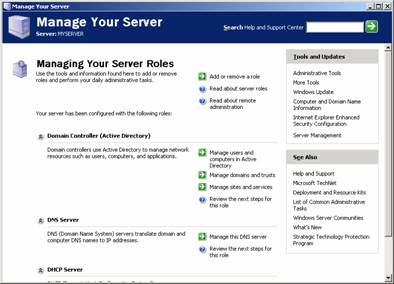 Manage Your Server is the beginning screen you see when you first startup your server. As new roles are added to your server, this screen changes to reflect those new roles. If you check "Don't display this page at logon" at the bottom, it will no longer appear when you first logon to the server.
Microsoft .NET Framework 1.1 Configuration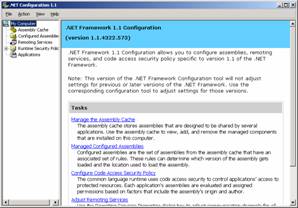 This snap-in allows you to configure much of the settings the .NET Framework requires.
Microsoft .NET Framework 1.1 Wizards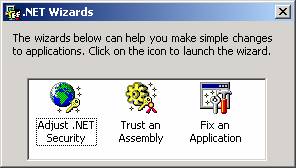 Wizards to allow you to change settings or make application changes for .NET framework applications.