Administering Windows 2003 – MCSE 70-290
Administrative Tools (Continued)
Computer Management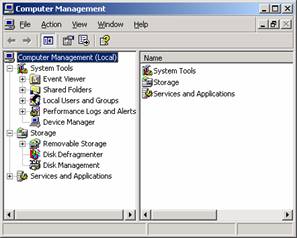 The Computer Management MMC snap-in allows you to manage most functions on the server. This is the same MMC snap-in in Windows XP Professional, so you are probably familiar with its function.
Configure Your Server Wizard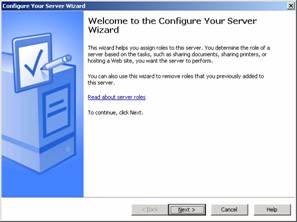 The Configure Your Server Wizard is a wizard to setup your server to perform tasks and setup server roles. For example, you can use this wizard to configure your server to act as a File and Print server or as a web server.
Data Sources (ODBC)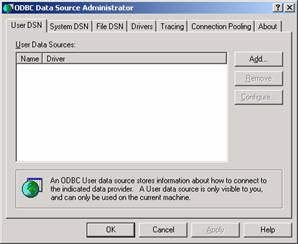 The Data Sources (ODBC) administrator allows you to setup connections to databases and manage database drivers. This is frequently used for setting up DSN connections for applications.
Distributed File System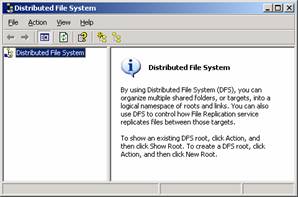 Distributed File System (DFS) and File Replication allows you to setup shared folders across multiple servers. DFS allows you to place files and folders on different servers but allow your users to see them all in one location. This reduces the need for users to remember multiple server names on the network and also allows you to use fault tolerance and load sharing.